This article is all about how to use hashtags to grow your Instagram following in a smart and convenient way. Learn how to use Tailwind's Instagram Hashtag Finder to find hashtags that are tailored to your style and your posts. Stop using outdated hashtags and start multiplying your Instagram reach!
Topics: Instagram, Hashtags, Reach
Anzeige.
This post may contain affiliate links, which means I may receive a small commission, at no cost to you, if you make a purchase through a link.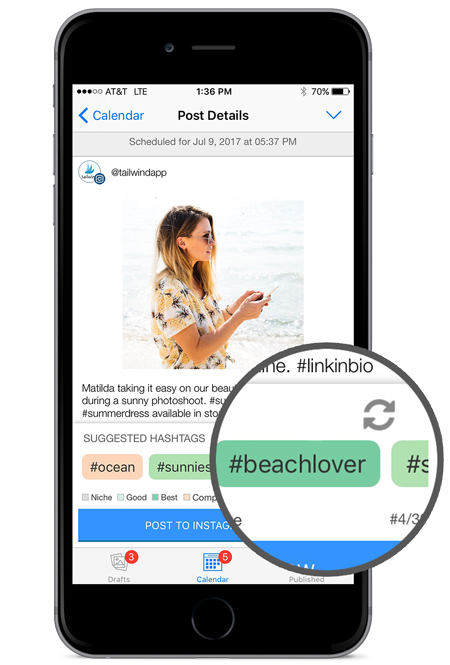 What you are doing wrong at the moment
Currently, you are probably searching online to find hashtags, copying and pasting new hashtags to your notes and rarely (if ever) updating your hashtag lists. So basically you are using the same old hashtags over and over again...

This wastes your time and won't get you any results! 
The problem with this approach is that the hashtag lists that you find online are outdated and everyone uses them. Updating your own hashtag list manually takes ages, so you don't really tailor the hashtags you use to the post you publish.
What if I told you there was a way to get intelligent hashtag recommendations while you are writing your captions and that you can even add these hashtags within seconds?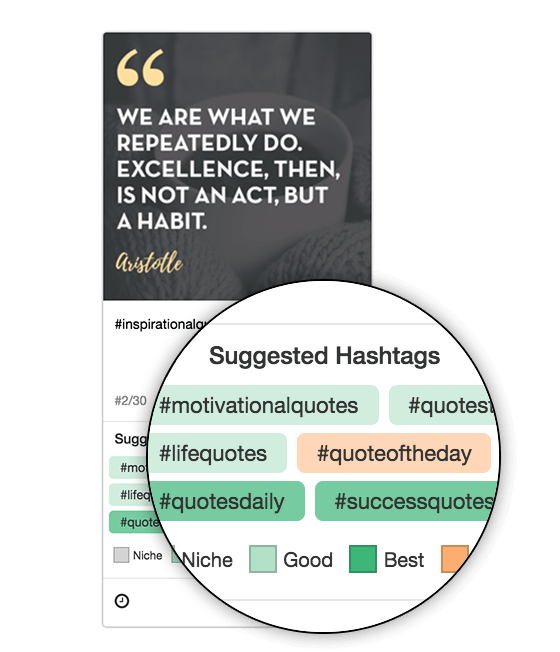 Stop Guessing & Start Growing!
Tailwind's new Instagram Hashtag Finder will change your life.
The Hashtag Finder gives you intelligent hashtag recommendations that are unique to every post! That means every post gets hashtags that are tailored to its content. This way, more people will find your posts and follow your account! Isn't that great? But that's not all! 
You can add hashtags within seconds, right when you are typing your caption. And the best thing is, you will get statistics on how often the hashtags you choose are used in the Instagram community. This gives you an indication of how your posts will perform on the search!
You can even save top-performing lists for later and add fresh hashtags on-the-go.
With Tailwind, you can also schedule Instagram posts to publish them when your followers are most active! 
So, you basically get the all-in-one package to grow your Instagram reach!
---
---
Below you can learn more about typical Instagram results of Tailwind members.

How does the Instagram Hashtag Finder work?
Type a caption for your post.

Add smart hashtag reccomendations with one click.

Use hashtag lists to save time.

Done! Publish your post or schedule it for later.
Yes, it's that easy! 
What else can Tailwind do for you?
Auto Post
You can upload any single-image from your mobile or desktop and Tailwind will publish it to your business profile. No complicated workarounds required!
Post Optimization
Tailwind's SmartSchedule automatically posts your photos at times when your audience is most active. This way, your posts will receive more likes and you can easily grow your reach!
Regram Photos Immediately
Use Tailwinds browser extension to upload photos you find online - always giving easy attribution. No more emailing photos to yourself!
Analyze Your Performance
See how your posts perform in one place to make smarter decisions. This will help you to keep track of your top-performing posts with almost no effort!
Minimal effort – incredible results! 
In sum, it's incredibly easy to grow your Instagram with hashtags! Tailwind helps you to find smart hashtags and schedule your posts so that you can get more followers with minimal effort!
Now, you don't have to waste time finding great hashtags for your caption. You can focus on doing what you love - taking and editing photos. Tailwind does the rest.